York Explore Library : Sat 15 Dec : 11.00am - 2.00pm : Free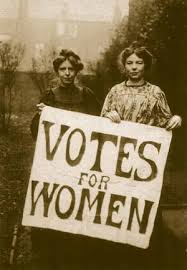 Come and celebrate 100 years of the enfranchisement of women. Be inspired by the women who have effected change in York since 1918. Speakers include Rachael Maskell MP, Laura Yeoman (Archivist at York Explore) and Yvie Holder (Equalities Campaigner and Poet).
Talk to some of our featured women, read their stories in our exhibition, and view our website over tea and cake.
Drop-in free session. All welcome.
Event funded by the Women's Vote Centenary Fund.
For more information please call the library on ( 01904) 552828 or email york@exploreyork.org.uk.